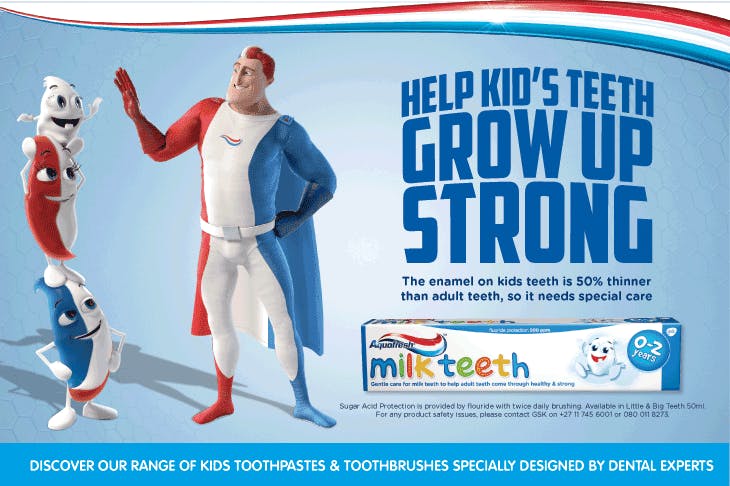 Milk teeth start appearing from 0-2 years
The enamel on your babies milk teeth is more vulnerable to attack.
So our dental experts have come up with a formula that's not only tough on decay, but also less abrasive than regular toothpastes. It also contains the appropriate amount of fluoride for babies as well as coming in a gentle mint 'baby-friendly flavour'.

Milk teeth aren't practice teeth, so taking care of them means you are helping to ensure that, when the time comes, children's big teeth (waiting in the gums) come through straight, healthy and strong - ready to create that all important grown-up smile.
AQUAFRESH
®

Milk teeth toothpaste and toothbrushes for babies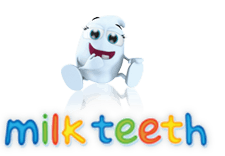 AQUAFRESH® Milk Teeth toothpaste is specially designed for babies aged 0-2 years and should be used as soon as baby's first tooth emerges. It's tough on decay but also less abrasive than some regular toothpastes, making it kind to baby's teeth.
AQUAFRESH
®

Milk Teeth Toothpaste
500 ppm fluoride level
Child friendly gentle mint flavour
Low abrasivity and cavity protection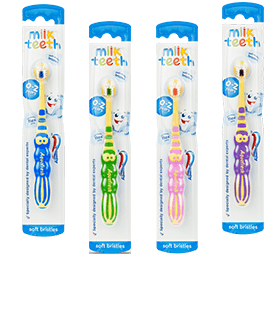 AQUAFRESH
®

Milk teeth Toothbrushes
Multi-angled soft bristles to surround each tooth
Easy grip handle to help you brush*
Soft bristles to help reduce the risk of damage to gums
*Children under 6 years should be supervised during brushing