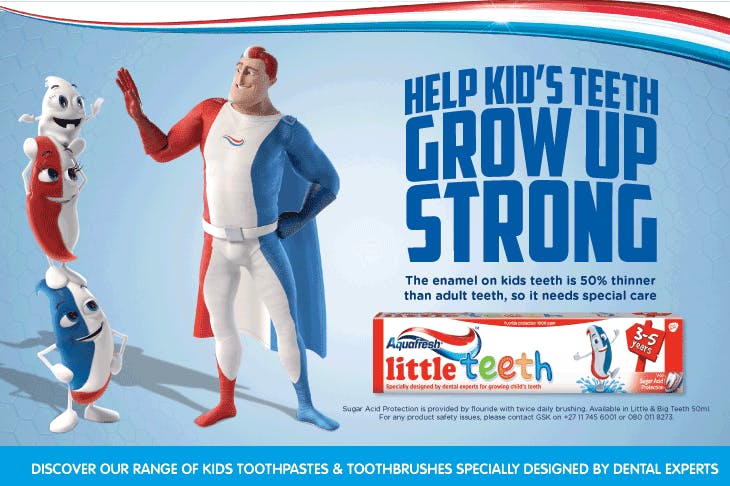 As your children get older, changes in diet and other habits can mean the need for extra protection. Aquafresh Little Teeth is specially formulated with the right amount of fluoride for children age 3 to 5. The gentle formula is sugar-free with a light minty flavour to encourage regular brushing.
Now that they've got their new smile, we want to ensure that every little tooth is protected and looked after. The enamel on milk teeth is 50% thinner than adult teeth, so brushing is important in order to keep tooth decay away.

AQUAFRESH

®

Little Teeth with Sugar Acid Protection toothpaste and toothbrushes for toddlers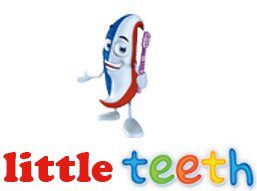 AQUAFRESH® Little Teeth with Sugar Acid Protection toothpaste is specially designed by dental experts for toddlers aged 3 to 5 years, providing gentle care with low abrasion.

Our special Little Teeth toothbrushes also feature fun characters that kids love, yet another way to help make brushing teeth fun.

And the handles are shaped to make it easier for little hands to grip on to, while their flexible necks help to protect gums too.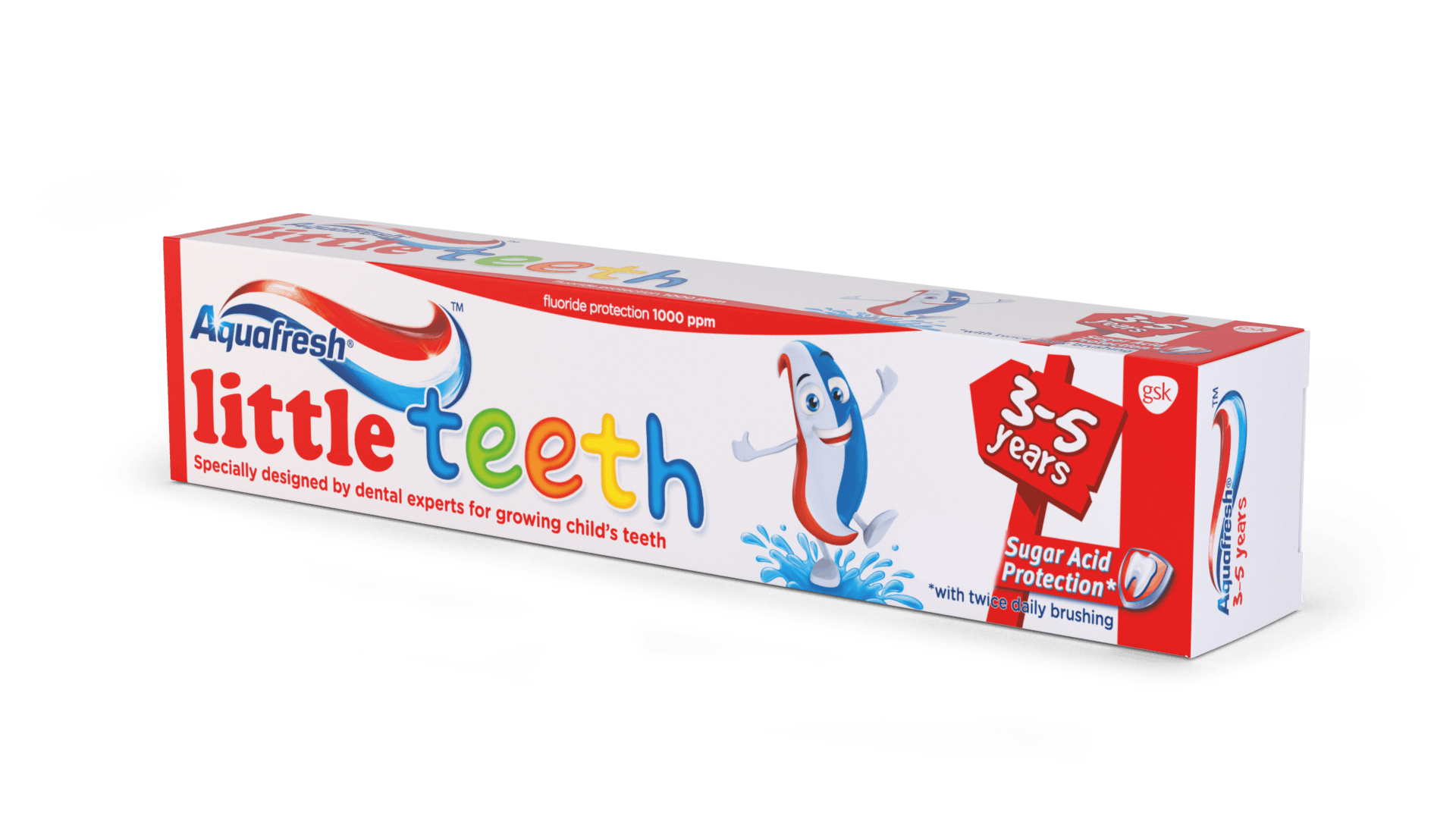 AQUAFRESH

®

Little Teeth with Sugar Acid Protection Toothpaste

1000 ppm fluoride level
Child friendly mild mint flavour
Low abrasivity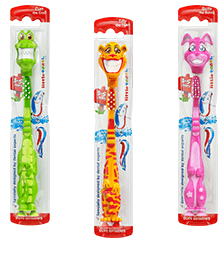 AQUAFRESH

®

Little Teeth Toothbrushes
Curt the Croc
Bella the Bunny
Tilly the Tiger
Sammy the Shark

Colourful animal clip-on bristle protectors help engage your child in brushing*
Easy grip handle to help you brush*
Soft bristles clean teeth to help keep gums healthy and reduce the risk of damage to gums
*Children under 6 years should be supervised during brushing
**provided by fluoride, with twice-daily brushing.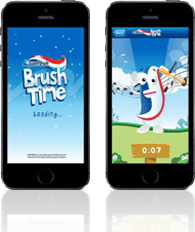 Easy ways to make brushing
your child's teeth fun
We've worked with lots of children and their parents to help children engage with brushing their teeth and encourage good habits. Having fun is key. So find out how you can help your child enjoy taking care of their teeth.