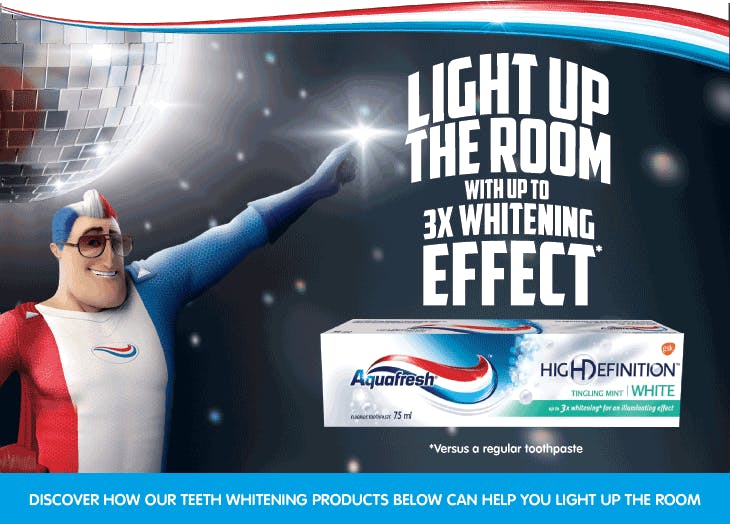 Use Aquafresh High Definition White Tingling Mint toothpaste for up to 3 x better teeth whitening* with stain removal technology
AQUAFRESH High Definition White Tingling Mint toothpaste contains our unique active micro-fine ILLUMIPEARLS technology, which starts removing stains and polishing the surfaces of the teeth from the first brush. Giving you up to 3x better whitening for an illuminating effect. And because it's an AQUAFRESH product, you'll feel the freshness and know your mouth is triple protected too.
*versus a regular Aquafresh toothpaste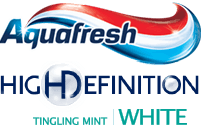 The taste
The white, blue and fresh green mint toothpaste stripes are flavoured for that intense tingling fresh feeling.

Ingredients
Aqua, Sorbitol, Hydrated Silica, Glycerin, Pentasodium Triphosphate, Alumina, Sodium Lauryl Sulfate, Aroma, Xanthan Gum, Cocamidopropyl Betaine, Titanium Dioxide, Carrageenan, Sodium Fluoride, Sodium Saccharin, Sodium Hydroxide, PEG, Limonene, CI 74160, CI 74260. Contains: Sodium Flouoride (1450 ppm fluoride).